10 reasons why Lancrigg is the perfect place to stay in Grasmere
Planning a trip to the Lake District? If you're looking for places to stay in Grasmere, then Lancrigg could be just right for you. This stunning country house hotel offers an experience unlike any other, with plenty to satisfy guests of all tastes.
1. The historic setting
When looking at hotels in Grasmere, you probably want to soak up the unique atmosphere of the Lake District – and that's exactly what you'll find in Lancrigg. This historic country house, surrounded by 30 acres of glorious gardens and woodlands, is bound to spark your imagination. You're sure to be enchanted by both the beautiful building and its sumptuous surroundings.
2. The uniquely decorated rooms
From the outside, Lancrigg is a historic building – but in your room you'll find all the modern comforts you need to make your stay enjoyable. Freshly refurbished, our luxury rooms have a historical feeling while still giving you everything you want for a 21st century holiday. Each room has been individually decorated, so no two stays will ever be the same.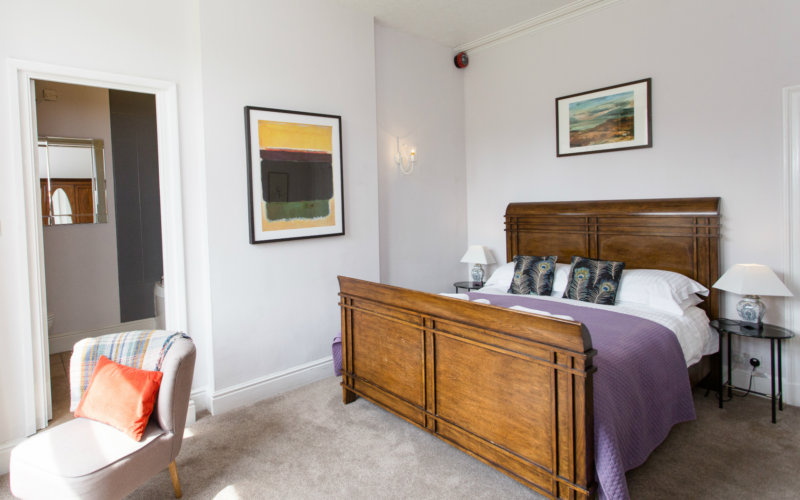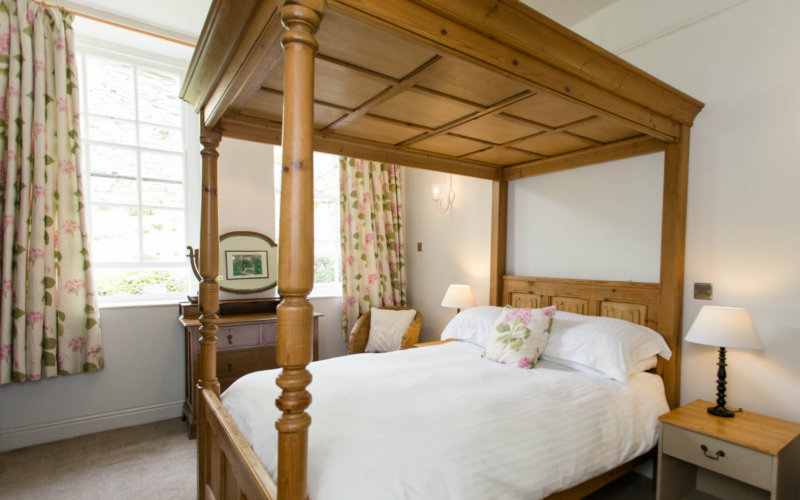 3. The gourmet restaurant
The hotel is proud to host one of the best restaurants in Grasmere, serving a mixture of traditional favourites and modern dishes. We are lucky enough to be surrounded by some of the most fertile land in the UK – and we make the most of it, with our emphasis on locally sourced ingredients.
4. The spectacular views
If you just want to relax and get away from the hustle and bustle of city life, Lancrigg is perfect. From your window you can admire the well-kept gardens and surrounding woodlands, and the stunning views of the Lake District in all its glory.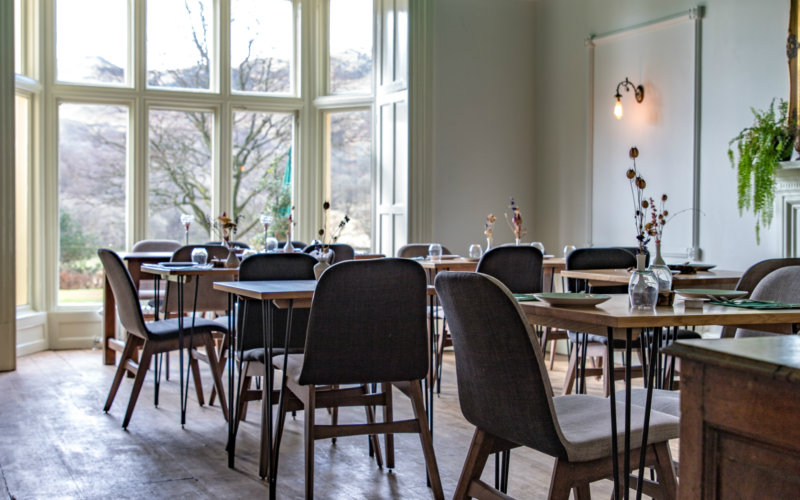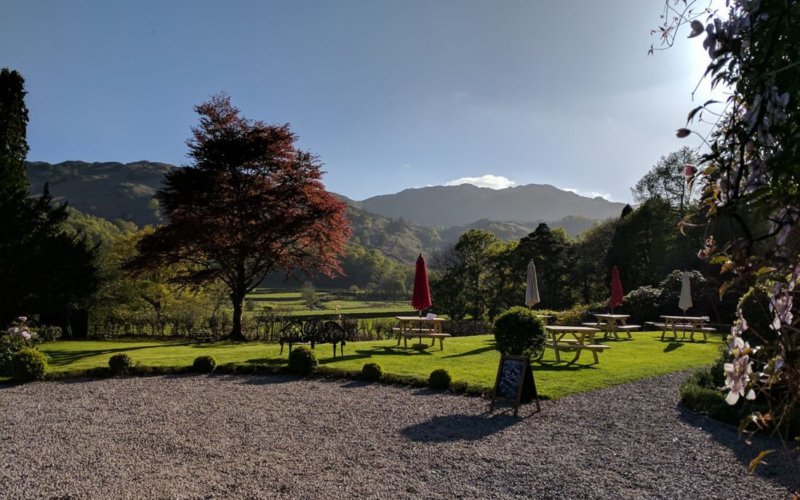 5. The breathtaking walks
Don't fancy staying in? If you're keen to stay active while on holiday, check out the picturesque Grasmere fell walks, which start right at the hotel's doorstep. The Helm Crag walk offers some of the best scenery in the area, and the Easedale Tarn trail will take you right into the historic heart of the Lake District. Ask our staff for advice on which route to follow. You'll find something to suit every level of fitness, whether you're after a gentle half-hour stroll or a strenuous all-day circuit.
6. The welcoming bar
After a day of walking, you need to relax! The Poet's Bar is open all year round, serving top quality local ales. But don't despair if you're travelling with the family – kids are more than welcome in the bar, and the menu of child-friendly food is sure to keep them happy while you sample the more grown-up offerings from behind the bar.
7. Fido's welcome, too!
Got kids of the four-legged variety? Fear not! If you can't stomach the thought of leaving your pooch at home, then you'll be pleased with the pet friendly accommodation at Lancrigg. With all the walks in the area, we know that dogs love Grasmere – so we're happy to make space for them.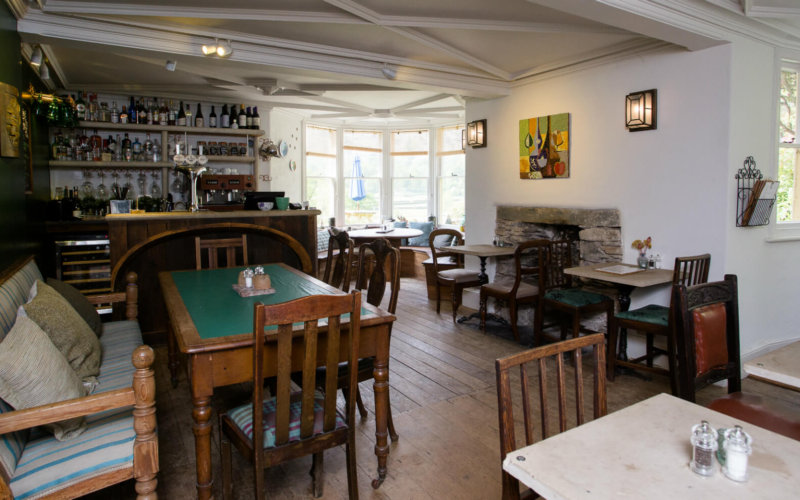 8. The family rooms
If you're travelling with little ones, let us know. Lancrigg offers a number of family rooms to keep guests of all ages happy. Baby facilities and special equipment for youngsters can be organised, to keep your family holiday a stress-free experience.
9. It's perfect for your big day
Visitors to the Lake District often fall in love with the region, so it's no surprise that many couples look for a Grasmere wedding venue. The historic Lancrigg building, with its photo-ready backdrops and top quality catering, makes a dreamy, romantic venue for your special day. Ask about wedding hire and about having your group stay in the hotel for a magical start to a marriage.
10. All the modern conveniences
Beyond all this, Lancrigg offers everything you'd expect from a luxury hotel. Many rooms have modern, en-suite bathrooms. There's high-speed wifi available for guests throughout the building, and plenty of car parking. Accessible rooms are available, and everything is designed for your comfort and convenience, to make sure your stay is a memorable one!
Visit Lancrigg
The new Lancrigg Hotel has undergone significant refurbishment but retains the same quirky charm that regulars will remember fondly. The modernisation and addition of luxury make the hotel the prime location for exploring the Lake District. With delightful food available, and stunning walks on offer just up the road, make sure your next stay in Grasmere is with us.
Sign up to our Newsletter
Be the first to hear about our latest updates and special offers.