Our Family Friendly Bar Near Grasmere Village
The Poet's Bar at Lancrigg is the perfect stop off after a long walk in the fells or enjoy a warm welcome visiting with all the family. Come and discover one of the most picturesque of the Grasmere pubs or bars. Poet's Bar is based in our 1800 historic house hotel, complete with fabulous views of the local fells. Relax in our historic village pub style bar or enjoy a drink and some food outside in our beautiful gardens. You can enjoy a wide selection of tea and coffee and soft drinks alongside our well stocked bar of wine, local draft ales, premium lagers and ciders. We offer a variety of food options for all tastes and appetites, including light bites, sandwiches and homemade cakes. Plus if you have any special dietary requirements we will always try our best to accommodate you.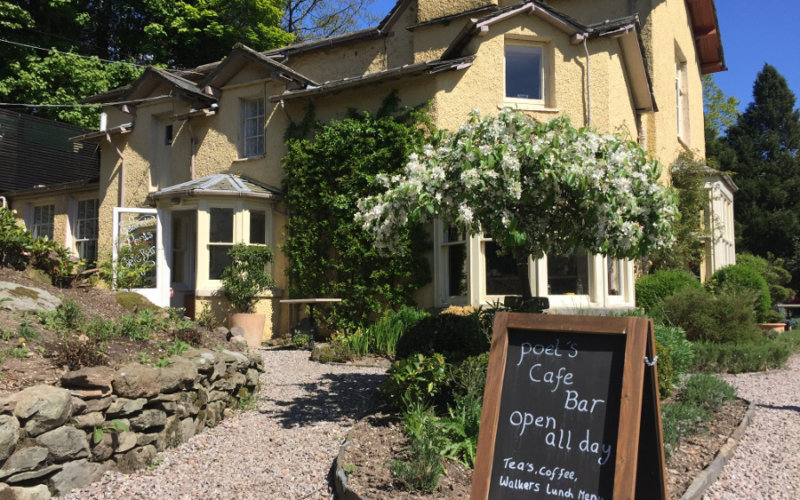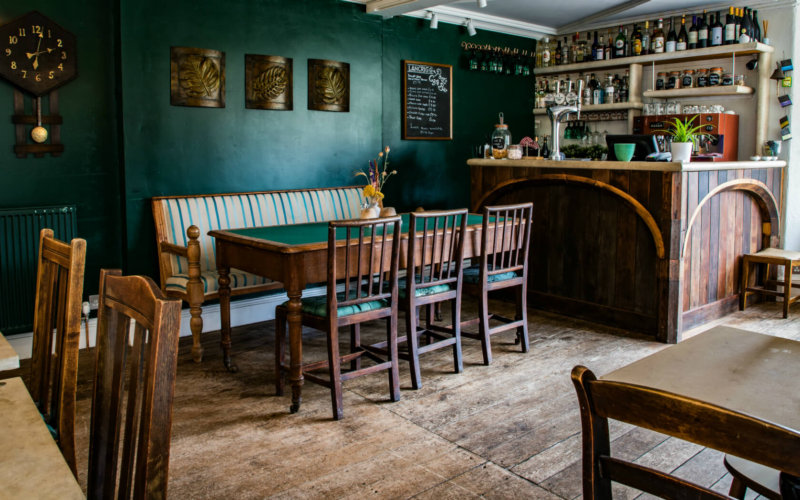 Poet's Bar and Lancrigg is the perfect place to base your walk in the Lake District fells from Grasmere. Our ideally located car park gives you immediate access to famous walking routes to Helm Crag and Easdale Tarn. Then you can enjoy a well earned drink and hearty sandwich or something sweet. Our ideal location also positions us directly on the coast to coast route, which makes us an ideal (and welcome!) stop off as you pass through Grasmere. Poet's Bar is popular with locals and tourists alike thanks to our friendly staff and welcoming atmosphere. When you couple that with stunning views of the surrounding Grasmere fells, the result is a idyillic pub venue in Grasmere. VIEW OUR MENU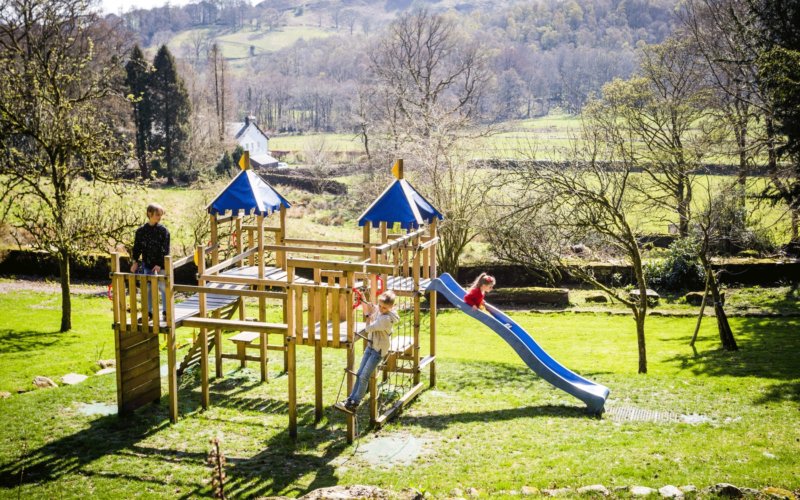 Our Woodland Walk at Lancrigg
Poet's Bar at Lancrigg is situated in over 30 acres of beautiful and historical grounds, which includes our Woodland Walk. Take a light stroll with all the family around our gardens and lush woodland near Grasmere. Children are free to explore and experience all the nature that can be found on our doorstep. Keep a look out for woodland mammals and birds while you walk – all under the watching gaze of the magnificent Grasmere fells. Lancrigg was a favourite spot of famous poet William Wordsworth. Our grounds are famous for being the place where Wordsworth and his sister, Dorothy, created much of his famous work. The grounds around Poet's Bar inspired his poetry and is home to The Dorothy Wordsworth Memorial, which marks the spot where she would sit and write the words her brother was reciting to her while he walked.