Lancrigg – The Perfect Place To Stay
The house has many stories to tell, not to mention a never-ending list of visitors including many writers, painters and explorers, since it opened its doors back in the 1800's.  Robert Burns, Coleridge, Wilkie Collins, Charles Darwin, Charles Dickens, Tennyson and Wordsworth were all visitors to our little haven. We are proud to be the most recent custodians of Lancrigg and are looking forward to becoming part of its history. Lancrigg is a beautiful lake district hotel set in 30 acres of mature gardens and woodlands. Lancrigg is situated in 'Wordsworth Country' 1 mile from Grasmere village in the tiny hamlet of Easedale. The house has a relaxed, informal feel and visitors are made to feel welcome and at home from the moment they arrive. There are seventeen spacious bedrooms to choose from, many with views of the gardens and fells beyond. All are en-suite and offer a comfortable & restful place to stay.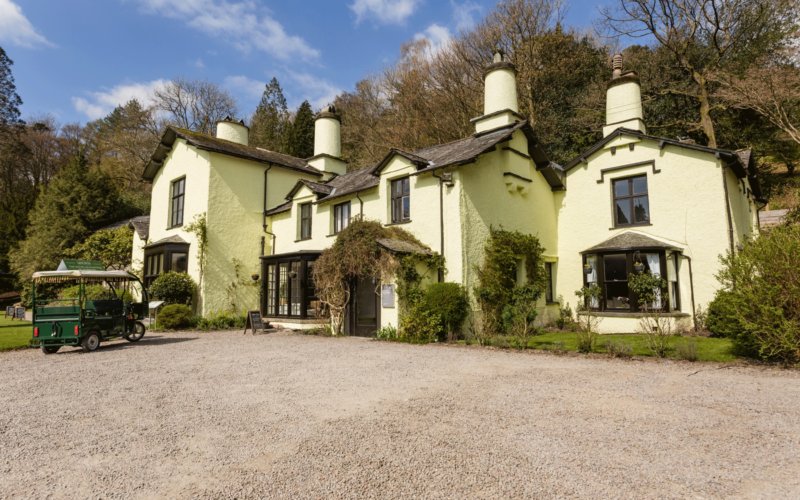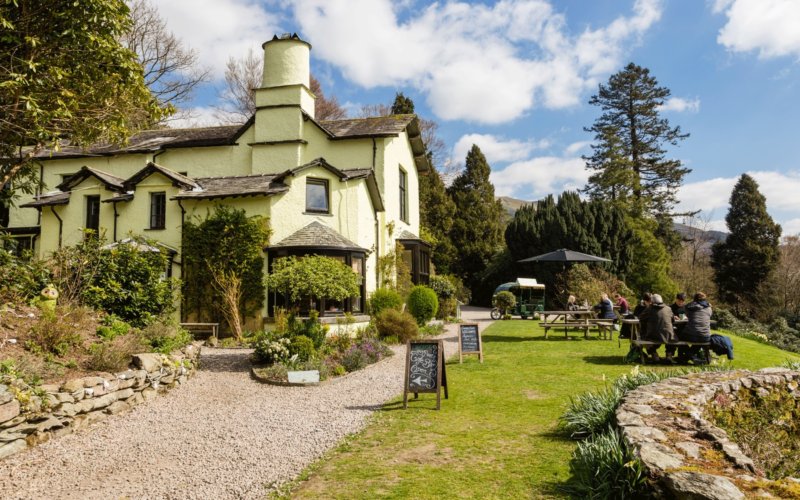 The Poet's Bar provides a relaxing and comfortable area to enjoy light refreshments, while you take in stunning views of the surrounding Grasmere fells.  Throughout the summer months (yes.. there are sunny days in Cumbria) lunch can also be enjoyed al fresco on the terrace amongst the backdrop of the gardens with the only noise being that of the quiet chatter of guests and birdsong. For guests of the Hotel and non-residents, the kitchen offers a bar menu with delicious light lunch menus.
Please call us to enquire about our opening times, as these change seasonally.
Where are we up to...
What's next...
Refurbishment of the public areas are now complete, these areas  look out onto the gardens, which have also undertaken significant planting in time for the summer blooms.  The lounge has been filled with rich colours and relaxed furnishings and the reception area is now brighter and most welcoming. The hallways have been sensitively lit and some very interesting wall decorations are in place including our 'living' walls.
The bedrooms are completely refurbished and we have installed full central heating to the building. All accommodation rooms at Lancrigg are now serviced by an industrial hot water delivery system which enables unlimited hot water to all rooms simultaneously with more than adequate pressure. Join us on our journey as we take our time to get to know the house, the gardens and the people who will visit.   With our keen interest in landscaping and horticulture, we will be enhancing the grounds and over time plan to create a true English country garden within the 30 acres at Lancrigg which is a unique among other Grasmere hotels. It will take up to fifteen years to come to fruition, we're sure it will be worth the wait!
Lancrigg - A perfect example of a gracious country house in precisely the right place
William Heaton Cooper

- Coniston born landscape artist, writer and climber