Poet's Bar at Lancrigg: A perfect Grasmere family venue
Located just outside one of the most picturesque villages in the hear of the Lake District, Poet's Bar is one of the finest spots to enjoy a good meal and a refreshing drink with the family. The perfect family-friendly venue in Grasmere, the newly-refurbished bar has a lot to offer.
One of the quirkiest bars in Grasmere
We recently refurbished the bar into a stunning new area, inspired by the numerous influential, famous and highly talented local poets, writers, and other artists who have hailed from the area. These include such illustrious characters as Sir John Richardson. The bar itself is located in Richardson's former library in The Lancrigg Hotel, a 17th-century country house set in thirty acres of idyllic grounds.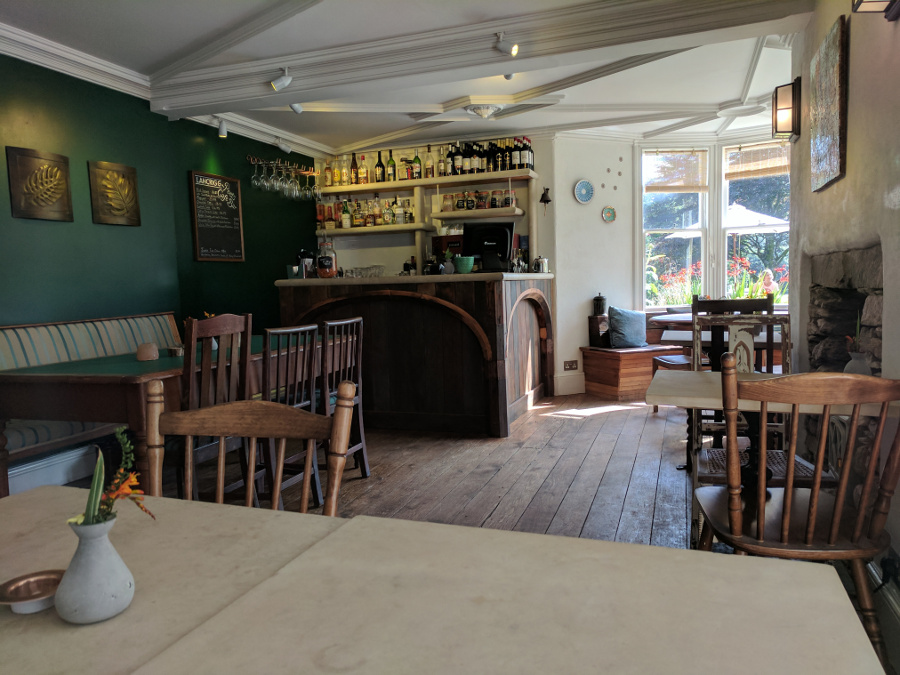 A bar in Grasmere serving local produce and real ales
The Poet's Bar is proud to offer a broad range of locally sourced and sumptuous food and ales. We serve excellent coffee, cake and light snacks if you're looking for a quick pick-me-up before embarking on a woodland walk. Also, we're delighted to offer plenty of vegetarian and vegan options to cater to all tastes and preferences.
Family Friendly Grasmere Venue
If you're planning on visiting the Lake District and are looking for fun and exciting Grasmere pubs and restaurants, our bar is the perfect destination. We have a homely, welcoming atmosphere, while the bar commands exceptional views of all the natural beauty on offer in this magical part of England.
Our children's play area has been carefully designed to provide our younger patrons with fun, games, and a safe place to play while the rest of the family relaxes.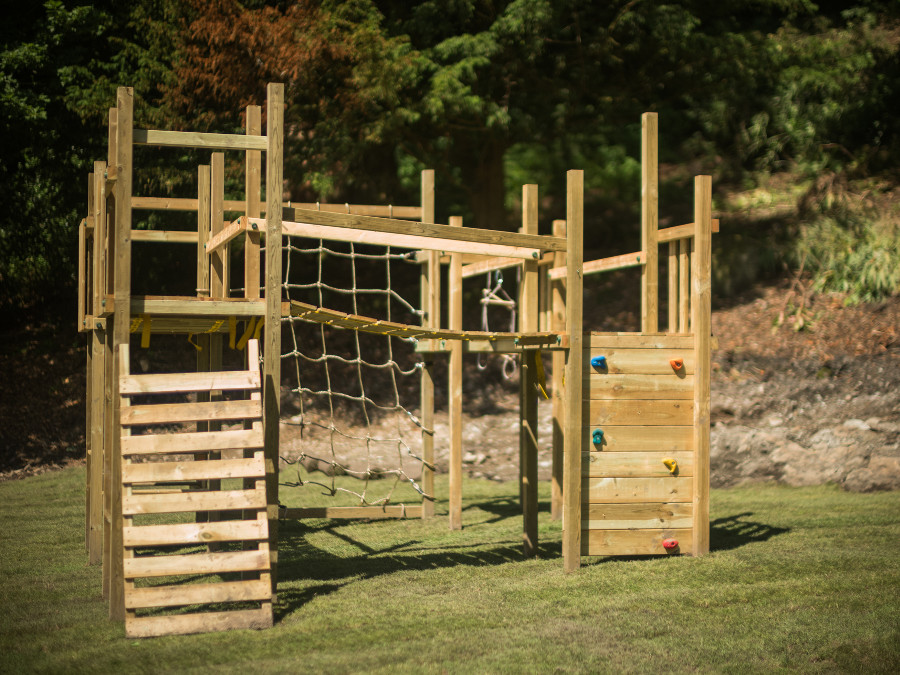 Enjoy excellent walks from Grasmere
Lancrigg's location makes it the perfect port of call if you're enjoying one of the many walks from Grasmere. With facilities including parking and a children's play area, it couldn't be easier to sit back and enjoy the beautiful scenery surrounding this recently opened bar.
With the woodland and numerous local walks a stone's throw from the bar, as well as direct access to the Helm Crag walk and Easedale Tarn,  you couldn't ask for a better location to unwind after a long ramble through the wilderness, or a place to fortify yourself with a good meal ahead of an ambitious hike.
---
The Lancrigg Hotel & Poet's Bar
Lancrigg is a country house hotel in Grasmere, The Lake District. Our beautiful hotel is set in 30 acres of mature gardens and woodlands in 'Wordsworth Country', just 1 mile from Grasmere village. The house has a relaxed, informal feel and visitors are made to feel welcome and at home from the moment they arrive.
To view room availability or make an enquiry please click here or contact us.