The Lancrigg is an ideal place to eat in Grasmere thanks to our leading restaurant which offers sumptuous food freshly prepared using only the finest local produce. Our restaurant menu includes our take on traditional dishes as well as modern favourites. We've dedicated it to seasonality and has been prepared to offer the very best of Cumbria's natural larder.
Our restaurant compliments the historical traditions of our country house hotel, with original features and rich cultural heritage. This together with our extensive drinks selection and flickering candlelight, makes our restaurant ideal for any special evening. Our traditional and historical setting is complimented expertly with modern facilities and expert catering.
The Poet's Café Bar is open throughout the day serving our informal dining areas, including our outdoor terrace. It provides a relaxed atmosphere for couples, friends and family gathering – and is also ideal for business lunches.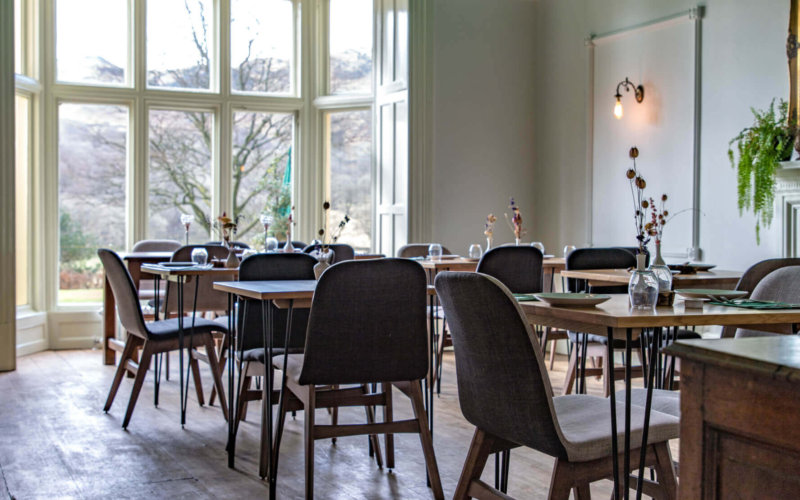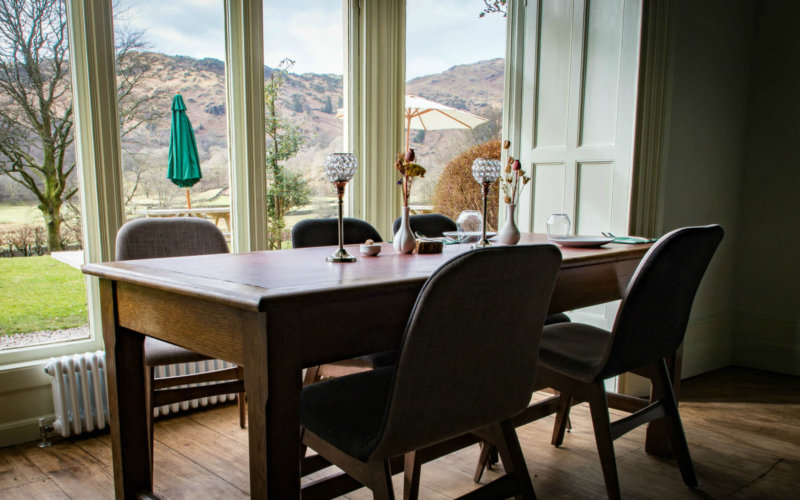 New Chef & Delicious Restaurant Menu
Lancrigg's relaunched menu has been painstakingly put together by new head chef Mark Batty and boasts a stunning selection of delicious and locally sourced fare. Each dish draws inspiration from the Lake District, making Lancrigg is the perfect place to eat in Grasmere. Our menu includes dishes to suit all dietary requirements and all freshly prepared in our kitchen.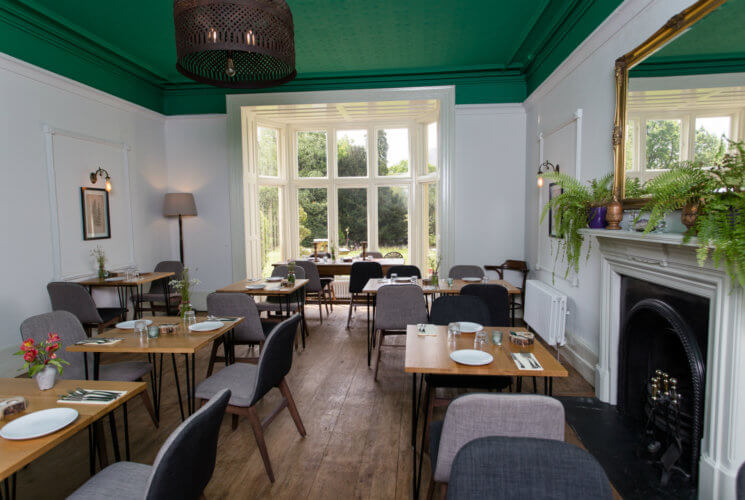 Relaxed Dining In Our Poet's Cafe Bar
The Poet's Bar is open throughout the day and offers and informal place to eat and drink with an outdoor terrace. Light bites, traditional pub fare, sandwiches and desserts are available and of course, Lancrigg is open to both guests and non-residents.
Relax in our historic bar or enjoy a drink and some food outside in our beautiful gardens. You can enjoy a wide selection of tea and coffee and soft drinks alongside our well stocked bar of local ales, premium lagers and ciders.
Speak To Our Team
For more information don't hesitate to contact us. Either give our team a quick call or submit our quick contact form and we'll call you back.
Tel: 015394 35317