Packing tips for family walks in Grasmere, The Lake District
Grasmere is the perfect location for families that enjoy a spot of walking, with Easedale Tarn and Helm Crag proving eternally popular options. If you've decided to enjoy the beautiful walks from Grasmere, here are some essential packing tips to follow.
Walking in The Lake District: Take Waterproofs!
The Lake District is blessed with beautiful scenery, but the weather can be unpredictable. It goes without saying that warm layers and waterproof clothing should be top of your packing list, so you can still enjoy getting out and about during the odd downpour.
Ensure you walk in Sturdy Boots
Boots with a strong, sturdy grip are also a must for any walks from Grasmere. They're ideal for gripping when climbing, but if the ground is a little damp or muddy on a woodland walk, they'll protect your feet and prevent slipping.
Pack your things in a strong backpack
A backpack with lots of pockets is ideal for taking walks from Grasmere, although with handy car parking at Lancrigg, you can leave extra things you don't need in the car. Plenty of water, sunscreen and a map of the area are all backpack essentials. Don't forget to include a few snacks for your walk, although you can always refuel energy levels in our Poet's Bar.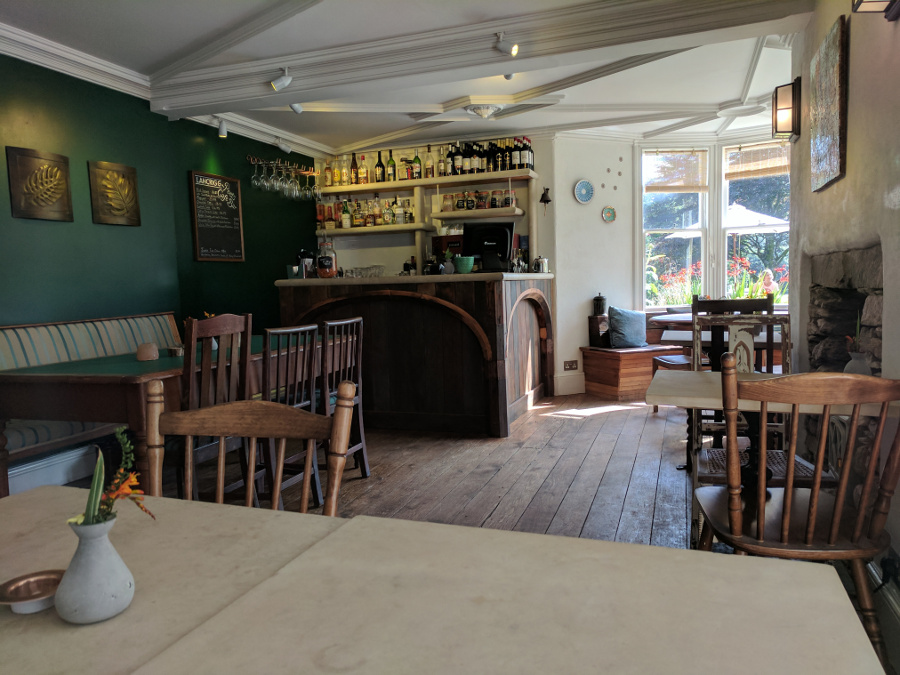 Don't miss Grasmere scenery, bring a camera
With jaw-dropping scenery around every corner in Grasmere, you won't want to be without your camera or phone to take beautiful pictures. You can capture lots of treasured family shots, whether it's the kids embracing nature or enjoying the children's play area at Lancrigg, or selfie family snaps at the summit of the Helm Crag walk.
You may want to bring spare clothes
When you go on a family walking holiday in the Lake District, you can never take enough spare clothes with you, so always pack more than you think you need. Socks, in particular, will be readily replenished on daily walks.
Always research your route and bring a map or guide book
Whether you choose a woodland walk or the Helm Crag walk, you'll be surrounded by nature on any hike in Grasmere. Get kids interested in the natural world by bringing along pocket guide books and binoculars, so they can identify any birds, insects, trees or plants along the way.
---
Lancrigg Hotel
Lancrigg is a country house hotel in Grasmere, The Lake District. Our beautiful hotel is set in 30 acres of mature gardens and woodlands in 'Wordsworth Country', just 1 mile from Grasmere village. The house has a relaxed, informal feel and visitors are made to feel welcome and at home from the moment they arrive.
Lancrigg is the perfect place to start your walk in the Grasmere fells. Our car park and Poet's Bar are located directly on routes to Helm Crag and Easdale Tarn, as well as the famous coast to coast walk.
To view room availability and to make a hotel booking click here or contact us.